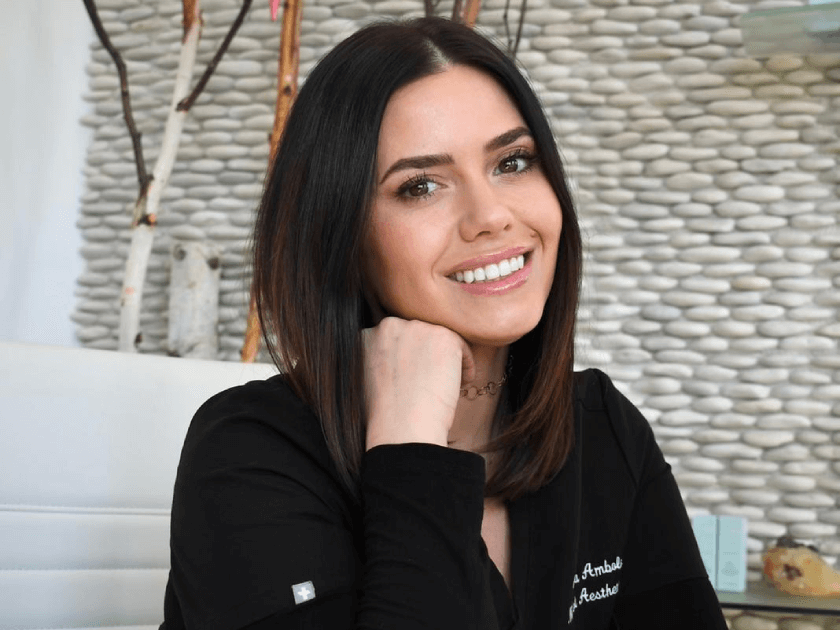 Victoria is Elysium's licensed esthetician and has been practicing for twelve years. She graduated from the Aveda Institute of Chicago in 2009, and became a clinically certified esthetician in the year of 2013. Skincare and building client relationships are truly her greatest passion.
Victoria has a wide variety of skill sets in the realm of skin care and body care, including but not limited to Clear and Brilliant, Hydrafacial, microneedling, dermaplaning, Skinceuticals chemical peels, Velashape, and Emsculpt. As an enthusiastic esthetician, she continues to learn from Dr. Mick's and Elysium's expertise in new and innovative techniques to help clients reach their skin and body goals.
Victoria feels that wellness and beauty are one entity. Everyone deserves to look and feel their best, and Victoria loves being able to contribute to that journey. Victoria is dedicated to not only creating a zen experience for her patients, but also an educational experience, so that individuals have a deeper sense of understanding on how to truly take care of the skin they are in. "The love of beauty is taste. The creation of beauty is art" -Ralph Waldo Emerson
Victoria is a native Chicagoan whose hobbies include experiencing new food destinations around the city, street festivals, art galleries and live music events.
Testimonials
"Victoria gave me one of the best facials I've ever had! She listened to my concerns, evaluated my skin and took her time during my treatment. I'm very happy with the service and the results."
A.P.
Google
"My experience was great. Everyone was sweet and nice and also Victoria was very helpful and I'm so excited to see where this journey take me."
K.W.
Google
"Front desk staff is always friendly and helpful. Been coming to Victoria for Hydrofacials and she is fabulous. Always professional and knowledgeable about any questions regarding her services. Looking forward to coming back"
K.M.
Google
"Couples hydra facial with Victoria. Couldn't have been a better experience! Face feels and looks so fresh, and Victoria gave us our daily routine which we love. Such a pleasure to deal with a tech friendly spa with great staff."
S.D.
Google
"Victoria is wonderful! She is very knowledgeable, compassionate and willing to talk through skin care issues."
M.F.
Google