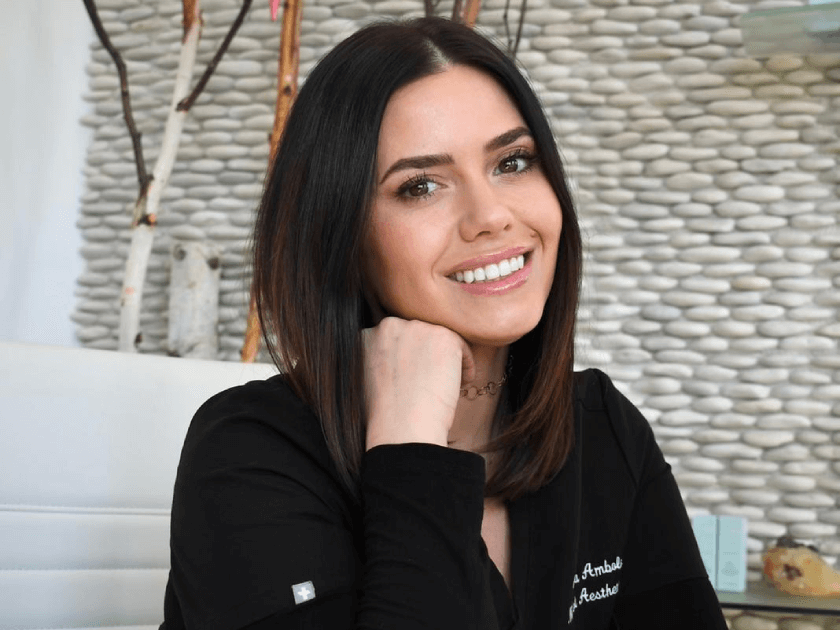 Victoria is Elysium's licensed esthetician and has been practicing for twelve years. She graduated from the Aveda Institute of Chicago in 2009, and became a clinically certified esthetician in the year of 2013. Skincare and building client relationships are truly her greatest passion.
Victoria has a wide variety of skill sets in the realm of skin care and body care, including but not limited to Clear and Brilliant, Hydrafacial, microneedling, dermaplaning, Skinceuticals chemical peels, Velashape, and Emsculpt. As an enthusiastic esthetician, she continues to learn from Dr. Mick's and Elysium's expertise in new and innovative techniques to help clients reach their skin and body goals.
Victoria feels that wellness and beauty are one entity. Everyone deserves to look and feel their best, and Victoria loves being able to contribute to that journey. Victoria is dedicated to not only creating a zen experience for her patients, but also an educational experience, so that individuals have a deeper sense of understanding on how to truly take care of the skin they are in. "The love of beauty is taste. The creation of beauty is art" -Ralph Waldo Emerson
Victoria is a native Chicagoan whose hobbies include experiencing new food destinations around the city, street festivals, art galleries and live music events.
Testimonials
"Victoria is amazing and thorough with the Hydrafacial"
J.H.
Google
"I've been getting hydrafacials and dermaplaning with Victoria for about a year now and I always leave super happy. Victoria is very thorough, very professional, all of her recommendations always worked for me, I switched majority of my skincare products to the ones she recommended and my skin looks amazing. I gotta tell you, as an Eastern European woman I'm hard to please when it comes to beauty and self-care, and Elysium truly scores high in my books. I must add that their office is very nice too, always smells incredible, and the ambiance is pretty luxurious. I would highly recommend this SurgiSpa 👍🏼"
M.
Google
"It was a very enjoyable and relaxing services my expectations were met. Victoria was very thorough would highly recommend her to anyone looking for a great service!"
G.G.
Google
"This was my first time at Elysium. The staff was very friendly and welcoming. I had a hydrafacial done by Victoria. Victoria was very knowledgeable and professional. We discussed my skin concerns and she made recommendations! My face was very glowy and I received many compliments. I'm looking forward to coming back!"
M.S.
Google
"Victoria does an amazing job at hydrafacials - she knows her stuff and is very thorough. My face feels brand new when I leave Elysium thanks to her. Also the front desk staff is always kind and professional."
A.H.
Google