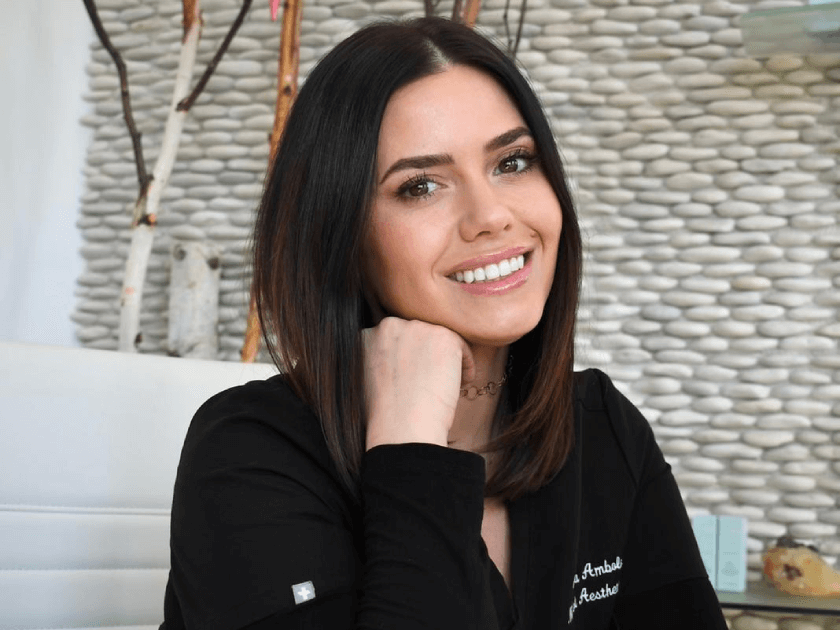 Victoria is Elysium's licensed esthetician and has been practicing for twelve years. She graduated from the Aveda Institute of Chicago in 2009, and became a clinically certified esthetician in the year of 2013. Skincare and building client relationships are truly her greatest passion.
Victoria has a wide variety of skill sets in the realm of skin care and body care, including but not limited to Clear and Brilliant, Hydrafacial, microneedling, dermaplaning, Skinceuticals chemical peels, Velashape, and Emsculpt. As an enthusiastic esthetician, she continues to learn from Dr. Mick's and Elysium's expertise in new and innovative techniques to help clients reach their skin and body goals.
Victoria feels that wellness and beauty are one entity. Everyone deserves to look and feel their best, and Victoria loves being able to contribute to that journey. Victoria is dedicated to not only creating a zen experience for her patients, but also an educational experience, so that individuals have a deeper sense of understanding on how to truly take care of the skin they are in. "The love of beauty is taste. The creation of beauty is art" -Ralph Waldo Emerson
Victoria is a native Chicagoan whose hobbies include experiencing new food destinations around the city, street festivals, art galleries and live music events.
Testimonials
"Victoria is wonderful! She is very knowledgeable, compassionate and willing to talk through skin care issues."
M.F.
Google
"I come here for Hydrafacials and Elysium is great. The space is clean and comfortable, while Victoria is very knowledgable and friendly"
K.C.
Google
"Plenty of metered street parking outside the building. $4.75/hour. There's a park right across the street, which looks beautiful, so for those with kids *hint hint*When I walked in, the lobby looks beautiful, organized, and smells great. Wish I took a picture to share with you all.Bathroom was clean.Heard about the rave of Hydrafacial and saw a deal off Groupon so bought it to try. They start you off with a skin analysis using VISIA. It was nice to see areas of concern. The analysis points out spots, wrinkles, texture, pores, UV spots, brown spots, red areas and porphyrins (bacteria on face). High scores means good, low not so good. It was reassuring to know I scored high in UV and porphyrins meaning my sunscreen application has been good and my face is clean from bacteria. Victoria was my esthetician. She's very nice, informative and gentle. The session was relaxing. She paid really good attention to my blackheads. After using the equipment for extraction she did manual extraction, which I appreciate. Manual extraction was the most discomforting, but tolerable for me. Victoria was nice enough to take before and after pictures for me. My skin is sensitive so I had some red spots after the treatment but was told it'll go away in a few hours. You can see after the treatment my is more hydrated based off the diminished lines. Blackheads not as visible. Victoria will give you recommendations post treatment, for me it was adding vitamin C into my regimen. She she didn't push any sales or product onto me. Hydrafacial maintenance is every 4-6 weeks. I'm all about self care, but don't think I'll be doing it every 4-6 weeks, maybe 8 weeks :p. They do have packages so do ask about the pricing for that if you want to save in the long run."
E.L.
Yelp
"Got a hydra-facial , Victoria was professional, knowledgeable and friendly. My skin looks very refreshed, hydrated and is glowing."
A.H.
Google
"Allison was so kind and accommodating when I had to change my appt at the last minute. Also Victoria does an amazing job at hydrafacials - she knows her stuff and is very thorough. My face feels brand new when I leave Elysium thanks to her."
A.H.
Google