At Elysium SurgiSpa, our professional and caring team is here to meet the needs of each of our valued patients. Our friendly staff members greet patients at the front desk, answer questions, and provide aesthetic consultations and treatments. We are dedicated to providing stellar service and high-quality care in a safe, relaxed environment. Our team members are highly knowledgeable about the latest aesthetic treatments and would be happy to answer any questions you may have. Please let us know if we can answer any questions or assist you during your appointment.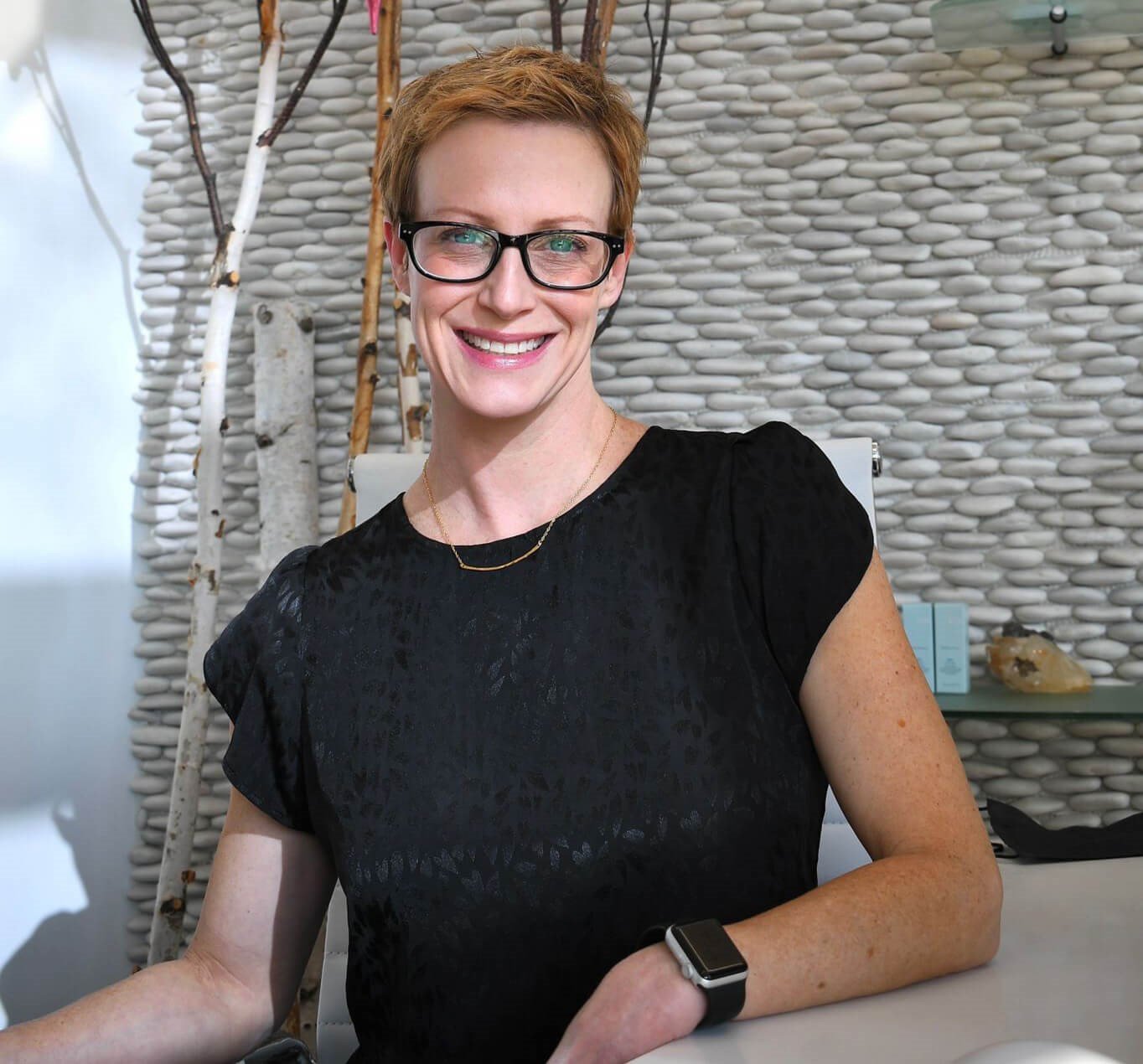 Allison Vannoy
Practice Manager
Allison is the Practice Manager for Elysium SurgiSpa. She comes to us with over 20 years in the beauty, health and wellness industry. Her passion for knowledge, attention to detail and genuine warmth sets Allison apart and brings a level of uncompromising client care to Elysium.
Allison grew up in Dallas, Texas and attended the University of North Texas. She began her career in New York with Aveda; learning under founder Horst Rechelbecher and some of the original creative minds that launched the brand's success. After moving to Chicago, Allison served 18 years as General Manager for a large Gold Coast salon and spa. She has management certifications from Bumble and bumble, Kérastase and Summit Salon Business.
When she's not helping you at Elysium, Allison is spending time with her family and friends, traveling to Dallas to visit her dad and still desperately looking for a true NY style pizza in Chicago.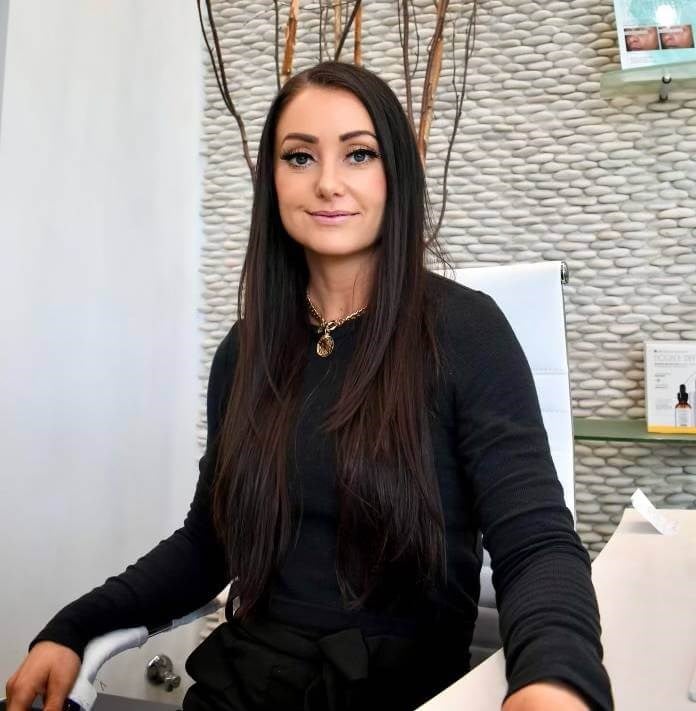 Stacy McCarthy
Front Desk Coordinator/ Medical Assistant
Stacy was born and raised in Maine where she received her professional license in Cosmetology at HeadHunter Spa Tech in 2004 and then pursued her passion as a hair stylist for 12 years. In recent years she has had the opportunity to learn the medical side of the beauty world both as a technician and patient coordinator and feels strongly about helping people feel and look their best and helping them feel confident as well. Stacy prides herself on delivering a positive, inviting attitude towards clients as they come into Elysium, so they feel welcomed and comfortable.
Stacy recently moved to Chicago with her husband and her fur baby, Luna. She has fallen in love with the city and enjoys discovering new places to eat, and loves staying active and going for walks along the river with her dog. She can't wait to meet you at Elysium!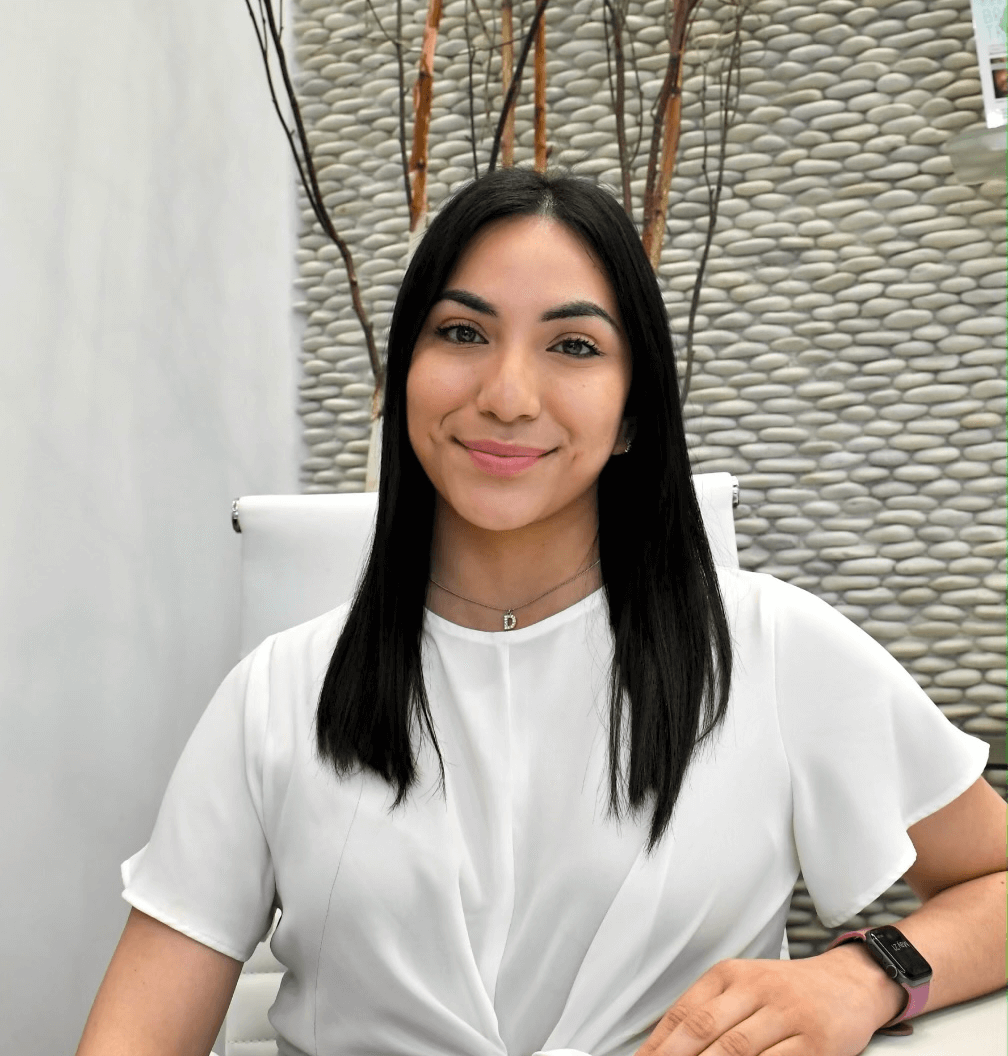 Diana Alvarez
Front Desk Coordinator
Diana attended Malcolm X College and graduated with her Associates in General Science in 2019. Diana's passion for skincare and aesthetics creates a perfect foundation in helping her schedule the right services for you. Diana's goal is to make everyone who walks through Elysium's door feel included. She intends to make sure everyone has a comfortable experience while waiting for your service. Working at Elysium has helped boost Diana's confidence and wishes every patient who leaves out the door has the same experience after being serviced.
Diana grew up on the southside of Chicago but loves going all around the city. Diana's hobbies are reading poetry books and experiencing seeing her favorite artists live in concert. Diana is a wonderful dog mom, and she loves taking her little pup on long walks.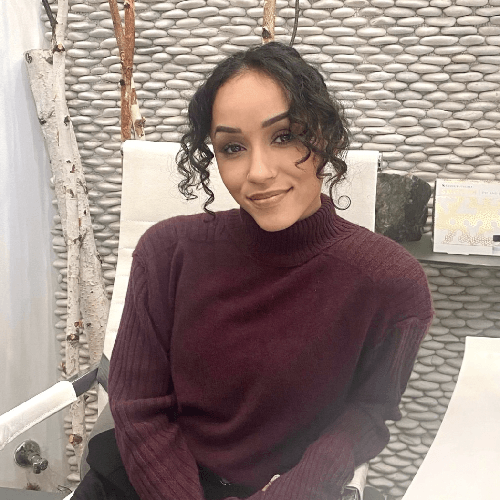 Maysun Valles
Front Desk Coordinator
Maysun is one of Elysium's Front Desk Coordinators. She was born and raised in Chicago, IL. She has a love for the city, as well as a passion for the beauty and wellness industry. She attended St. John's University in Queens NY and majored in Business Management. She has worked in medspas for years, gaining knowledge of products and services, and providing elite customer service..
Other than Skincare and Aesthetics, Maysun's other interests include singing, playing piano and fitness.
Related Posts