How UltraShape Power, VelaShape III, and Emsculpt® Can Help You Feel Confident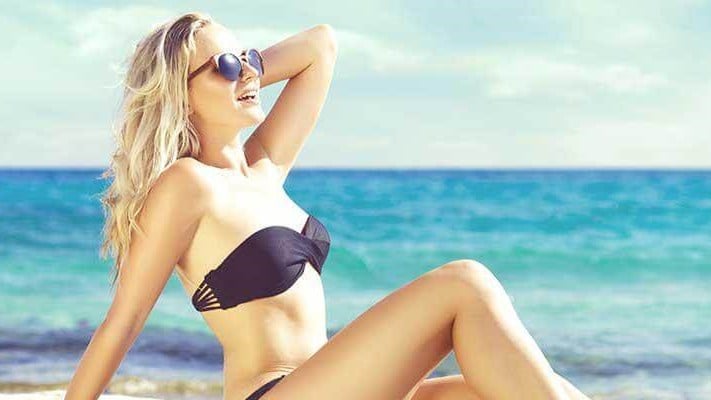 Chicago is a cold, cold city, and the summer months are short. Are you ready to enjoy every minute in your best hot weather wear? At Elysium SurgiSpa in River North, we've got an amazing triple-procedure lineup that can get your body summer-ready. Together, these three revolutionary, non-surgical treatments can help reduce fat and cellulite, flatten your midsection, and deliver the contoured look you crave.
UltraShape® Power for non-surgical fat reduction
Nearly 175,000 Americans seek non-surgical fat reduction procedures every year. UltraShape Power uses gentle ultrasound energy to target fat – or adipose – cells. The ultrasonic frequencies gently oscillate the cell membranes, causing them to break down and subsequently be eliminated from the body by your liver.
UltraShape Power can be used on areas like the lower abdomen, flanks, and inner thighs to tighten and tone. A treatment session usually lasts anywhere from 30-90 minutes. Many patients see results after just one session, but most achieve optimal results with a series of three or four treatments done two weeks apart.
Dr. Singh and the clinical professionals at Elysium SurgiSpa will custom design a non-surgical fat reduction treatment plan just for you, and we'll also give you a complimentary consultation with our LyFe Studio to help you maintain the figure you desire with a tailored exercise and nutrition plan.
VelaShape III™ for cellulite treatment
More than 14,000 Americans seek cellulite removal every year. VelaShape III can help you achieve your cosmetic goals by smoothing cellulite to reveal firmer and tighter skin on the hips, thighs, buttocks, and abdomen. It is a virtually pain-free, non-surgical, non-invasive cellulite treatment.
VelaShape III uses radiofrequency energy and infrared light to gently and deeply heat the dermal and hypodermal tissues in the targeted area(s) of your body. This process stimulates the metabolism of the targeted cells to reduce the amount of fat the cells store, as well as to reduce their size. During this process, mechanical massage rollers carefully knead your skin. The kneading action triggers your body to start lymphatic drainage, flushing away disrupted fat cells and toxins.
Finally, we apply a light vacuum suction to gently flatten the cellulite "dimples" and give you smoother, tauter skin. Most patients notice that their skin is firmer after just one or two sessions. The treatment is usually given in six sessions scheduled a week apart, and each lasts about a half hour. You can maintain the results with regularly scheduled treatment as recommended by the team.
Emsculpt for body contouring
The hardest bulge to lose is the one at the belt – that muffin top can be difficult to melt off. Belly fat at the waistline is the bane of those who love crop tops. Emsculpt is a non-invasive body contouring system that can literally deliver a deep tissue workout to crunch your midsection into shape.
Emsculpt uses an advanced applicator to send waves of high-intensity, focused electromagnetic (HIFEM®) energy deep into your muscle fibers. This makes the muscles contract, like they would if you were doing an intense workout at the gym. Emsculpt can tone midsections, lift and sculpt buttocks, define abs, and tighten upper arms.
Most treatment plans include at least four 30-minute sessions, with a day or two between each session. It can take two to four weeks after your final session to see complete results, but you'll notice your muscles becoming more defined every week.
Together, UltraShape Power, VelaShape III, and EmSculpt treatments can get you ready for the all-too-short Chicago summer. Contact Elysium SurgiSpa to request a consultation, or book an appointment online today.