Technique Is Everything When It Comes To Augmenting Your Lips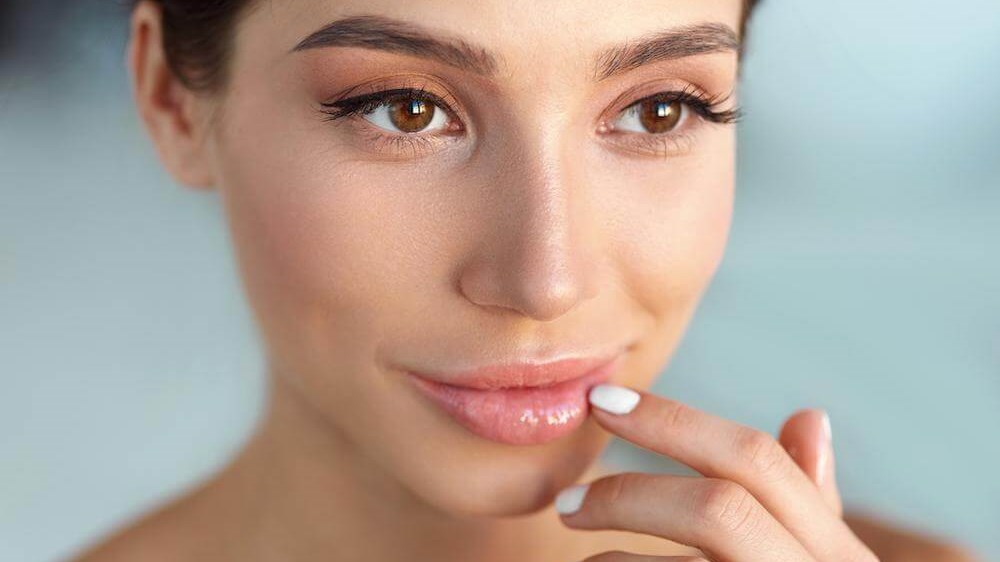 When you're considering lip augmentation, make sure your lips are always in good hands. With our pebble-clad walls and cascading waterfalls, Chicago's Elysium SurgiSpa may feel like a luxurious spa. Rest assured we're far more.
While many facilities offer lip augmentation, Elysium's expert cosmetic surgeon, Medical Director Dr. Mick Singh — to his patients, he's simply Dr. Mick — provides high-quality lip treatments using a special technique for longer-lasting lips.
The LipAugMD Difference
Dr. Mick helps myriad patients from the Chicago area and beyond achieve their aesthetic goals using his unique lip augmentation technique, known as LipAugMD®. Employing a nerve block to provide a safe, painless procedure and local anesthesia that wears off in less than an hour, he injects the best hyaluronic acid fillers that mimic this natural substance in your body.
With the hands of a surgeon and the eyes of an artist, Dr. Mick focuses on creating your new lips in the perfect proportion, symmetry, and size.
At Elysium, Technique Rules
Dr. Mick applies his quick and painless outpatient lip augmentation technique to help patients achieve more symmetry and definition along the vermillion borders, where the lips meet normal skin. He can:
Create a more well-defined natural border for lovelier lips
Add more volume for a fuller, more sensual look
Lessen the look of lines and wrinkles around the lips for a more ageless appearance
Just The Facts
Dr. Mick chooses the best formula for your individual needs. They all contain hyaluronic acid, which is the industry standard and the only temporary lip filler approved by the FDA. Be sure to avoid fish oil, garlic, aspirin and other blood thinners for a week or so before the procedure to decrease bleeding and bruising.
Since our lips carry a lot of sensitive nerve endings, Dr. Mick applies a topical numbing cream, which needs only about 10 minutes to take effect. Certain injectables already contain lidocaine. Either way, you shouldn't feel any pain during the procedure.
Easy as 1-2-3
1. After cleansing and numbing your skin, Dr. Mick slowly injects hyaluronic acid into various spots on your lips, depending upon your individual needs. Areas include:
Your upper lip, to better define that sexy Cupid's bow
The lip line, for further definition
Directly into your lips, for a fuller appearance
2. Once you and the doctor are satisfied with the results of the procedure, which takes about 20 minutes, Dr. Mick applies ice packs to your lips.
3. At home, keep your head raised at night on a couple of pillows. Dr. Mick lets you know if you should continue to apply ice or use any pain relievers or topical creams to lessen swelling, which should substantially subside over the next 24 hours. While you can basically judge how you'll look right away, you'll have even more reasons to smile in a few days once they've fully settled.
Who is the best candidate for LipAugMD?
If you're thinking about augmenting your lips with our gentle, low-volume, low-pressure technique, consider the following:
Wouldn't you love fewer wrinkles around your lips?
Do you desire more volume?
Are you looking for a noninvasive procedure with little downtime, whose only negative is minor redness, swelling or bruising?
Some Final Thoughts
To get the best possible outcome, be sure to discuss the details of your procedure with Dr. Mick. You'll want to cover:
How much filler he should use
Whether you're seeking to enhance or restore your lips
How to determine the right "age-appropriate" look
How to improve the lines, vibrance, and shadows of your smile
Whether you can visualize your new lips beforehand from a variety of views. Ideally, the upper lip should project slightly further than the lower following augmentation.
Discover how Dr. Mick can use his time-tested techniques to improve your lips. Simply call us at Elysium SurgiSpa in Chicago, or use our convenient online button to request your appointment so you can get a stress-free consultation today. You can also send us a message here on our website.
You'll be smiling pretty in no time at all.